Whyte and MacKay

NOW LOOKING SURPRISINGLY SMOOTH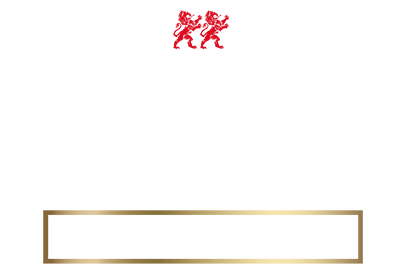 Scroll down
NEW BOTTLE

SAME SMOOTH WHISKY

Blended


Scotch Whisky

Colour

Rich mahogany gold with glittering amber.

Nose

Smooth with warm appealing highlights of marzipan, Manuka honey, creamy caramel and Demerara sugar, followed by whispers of glazed pineapple, cider apples and praline chocolate.

Taste

It begins with mellow and exhilarating flavours of tropical fruits, rose hip syrup, caramelized orange segments and macaroons and finishes with peaches in syrup, liquorice and Seville marmalade.
Award Winning


Whisky

We have our Master Blender and his triple maturation process to thank for a sampling room full of prestigious awards for taste and quality since 2011.
Light


Spirit Drink

Whyte & Mackay Light

A lighter spirit drinker from Scotland, made from Scotch whisky married with Sherry. Crafted by the expert distillers at Whyte & Mackay, this spirit drink has been enriched by sweet Sherry casks and freshly emptied Bourbon barrels.

Taste

Smooth with a subtle hint of smoke. Perfect straight, over ice, or with your favourite mixer.

A new


lighter spirit
Our


Story

Whyte and Mackay can trace its roots back to 1844 in Glasgow. And if time has taught us anything, it's how to perfect our consistently smooth and rich tasting whisky. That's partly thanks to our triple maturation process and partly down to the abiding genius of our third generation master blender and those who came before him.

We'd like to tell you more about our story. If you read on, we'll take you on a journey from back in the day to right now, a journey from grain to glass. It's the story of how we blend our smoother, richer tasting whisky. And if you want to hear about our many awards, well, we'll tell you about those, too.
Our Triple


Maturation Process

The secret behind the award-winning taste of Whyte & Mackay is our triple maturation process and the way we blend to make sure no single whisky dominates another, creating a harmony of flavours that work together to produce our famous smoother, richer taste.

The story begins with choosing the finest aged single malts and aged grain whiskies from two of Scotland's most famous distilling regions, Highland and Speyside. Then we carefully age the malt whisky whilst separately aging the grain whisky. Most blended whiskies stop at this stage
but Whyte and Mackay add an additional step.

The final chapter of the maturation story sees the marrying of these two different whiskies in sherry casks. This triple maturation process produces a whisky rich in colour with golden highlights, round and full on the nose with smooth, rich flavours of honey and fruits. As in life, we believe the more dedication and effort we put in, the more you will be rewarded.

Discover more about triple maturation
Our blending

process
We'll let our master blender tell you a bit about how he blends Whyte & Mackay's Scotch Whisky to get our award-winning smoother, richer taste.
I believe our triple maturation process gives the blend the key to its success - time. Time to harmonise and time to form a perfect union; an ideal partnership.
Whiskies are like people. Each has its own personality and particular 'weight'. Each will be dressed differently, and will change through time. Just as we inevitably judge people and group them into types, so I categorise whiskies in a similar manner. Based on personal experience, I have, over the years, collated my own family tree.
Just because a blend contains a high percentage of malt, this does not mean it is necessarily going to 'glow'. It is all down to selecting the ideal available malts at the optimum ages but more importantly, pairing them with their ideal partners. Only then will the relationship blossom. That's glow.
Our


History

The River Clyde is where our story started, an area better known for its shipbuilding. In fact, at that time, one in every five ships sailing the seas was built and launched here.

So when James Whyte and Charles Mackay saw an opportunity to provide the hard working residents of Glasgow with an alternative to Cognac, our superior blended whisky, Whyte & Mackay was launched.

And as the population of Glasgow grew with immigration from the Highlands, Ireland and Europe, so did the popularity of Whyte & Mackay.

That popularity lives on today, as does the pride and passion of our two founding fathers - James Whyte and Charles Mackay - in every glass of our whisky.
Our Heart

Is In Glasgow
The ship yards may have fallen silent, but the long legacy of strong communities of people working together and the proud heritage of craftsmanship shared by many have left their imprint on Glasgow. It's left its mark on us too and is part of who we are today.
Much like the legendary warm welcome you'd expect from Glasgow, Whyte and Mackay would like to extend that welcome to our whisky also - wherever you happen to be in the world.
We're


Always Open

If you'd like to get in touch, fill in the form below and we'll get back to you as soon as possible.